Success Stories
Providing N-95 Masks and gowns during COVID-19 Crisis
Through the generous support of the donations made by both individuals and corporations, the SFF has been able to allocate $10,000 for the purchase of N-95 masks and protective gowns for Seattle Firefighters during this critical time of need.

---
Providing Ballistic Sets
Seattle Fire Foundation was excited to  donate  70 sets of ballistic sets to the Seattle Fire Department within it's first year of inception. Roughly 85% of the calls Seattle firefighters receive are non-fire related, and can often be dangerous. With the help of donations from the community and organizations, the Foundation aims to provide more than 200 sets of protective gear in its first year. Please help us reach this goal! 
"SEATTLE, MAY 16, 2019 /PRNEWSWIRE/ -- THE SEATTLE FIRE FOUNDATION TODAY LAUNCHED AN EFFORT TO RAISE MONEY TO HELP EQUIP SEATTLE FIREFIGHTERS WITH THE TOOLS THEY NEED TO SUPPORT THE COMMUNITY'S CHANGING DYNAMICS."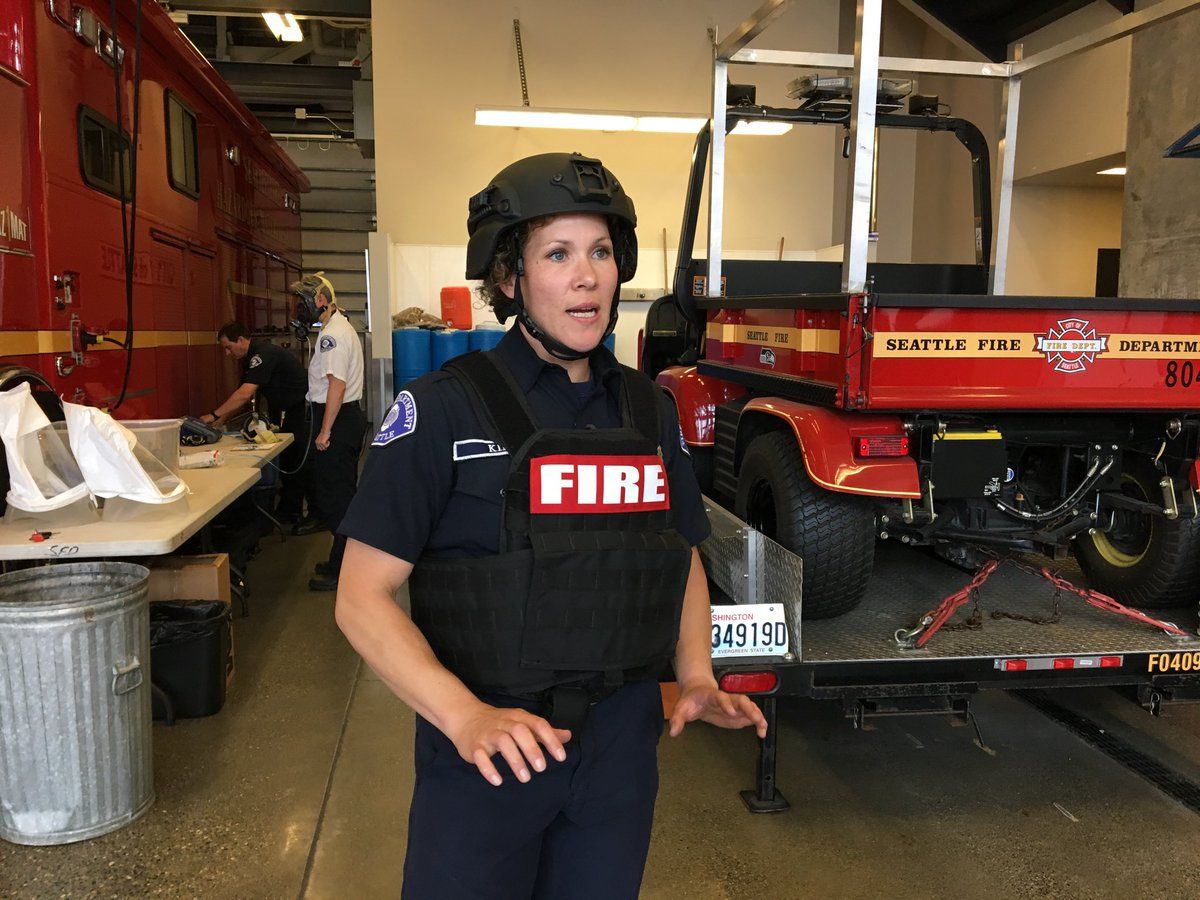 ---
Community Education
The SFF was honored to arrange a fireside chat with Fire Chief Scoggins and Police Chief Best with the employees of Amazon at their new headquarters in downtown Seattle. The Chiefs discussed how both departments work together to protect the city and what their impact is on the city of Seattle. 
---
Community Partnerships
By partnering with Seattle business and organizations we have been able to build our community support.  We have partnered with the Boys and Girls Club of Seattle to offer a certified CPR training program at no charge to the youth and their families. 
The Seattle Mariners have also been a supporter of the Seattle Fire Foundation with helping to create awareness to this newly formed foundation.